Location
6th Floor
Hours
24 hours
Personal Training
Maintain your wellness at our cutting edge and innovative Fitness Center, featuring 24 hour access to Technogym's most advanced cardio and strength training. A favorite among Olympic athletes and professional sport players, our European-designed equipment focuses on comfort and correct form to provide the best support during your workout. Additionally, utilize our wireless connectivity with your personal fitness device or wellness app. For an exhilarating workout, our Fitness Center also features two Peloton bikes, providing access to live cycling classes, as well as Lululemon accessories and personal trainers available by appointment.
Energize with our seasonal wellness events and pop-up style group exercise classes throughout the year.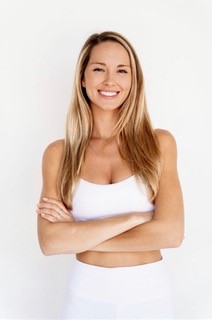 Meet Hannah Laster, Houston's only certified Electrical Muscle Stimulation fitness expert featuring the Miha Bodytec machine. Feel the results of a four hour, full body workout and burn 500+ calories in twenty minutes.
Learn More

For appointments, please call 346.227.5142.